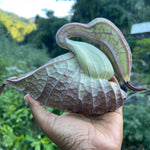 Nature has provided us with a vast array of healing herbs that helps us to clean our system and leaves us healthy. One of these plants is the Duck Flower. This article tells you all you need to know about the Duck Flower Plant and how to use it as a detoxifying agent. The late great herbalist Alfred Bowman, more commonly known as Dr. Sebi, was the first to introduce the Duck Flower Detox to the mainstream. He was known to administer The Duck to his guests at his Usha Village Retreat where they would experience the violent effects of...
---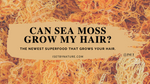 The impressive nutrient profile of wildcrafted sea moss plays a vital role in upscaling hair growth and reclaiming lost hair. Irish sea moss works on a cellular level and looks out for your hair at all levels of the hair growth cycle.
---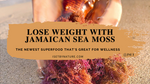 A study with 78 obese people found that adding 1,000 mg per day of purple sea moss helped reduce body weight and total body fat mass. The key to your slim bod may very well be in this ocean superfood coming out of the Caribbean island of Jamaica.